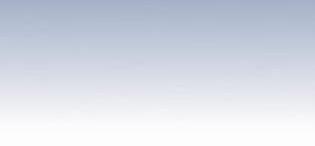 One Stop Solution for your all application
Our Specialized Area
---
---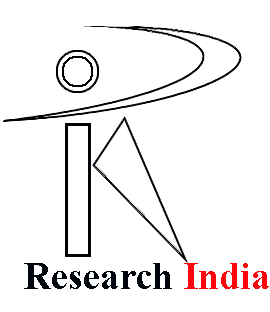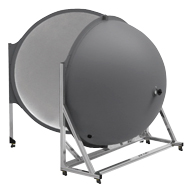 Total Luminous Flux Measurement System This system enables the high quality total luminous flux measurement for light sources such as LED lights, back light and Organic Electro Luminescence.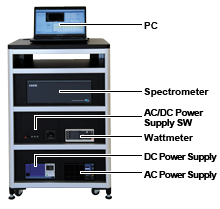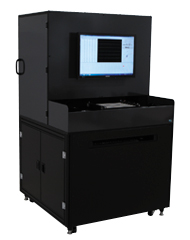 Camera acquires XYZ images near same range as human eye. Luminance defect tester has innovative new camera covering visual ranges used by the human eye by way of filters adaptable to color functions such as CIE XYZ.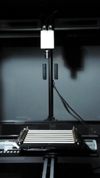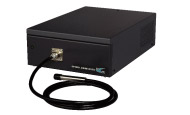 OCM-510 series Color tester(Multi-channel spectrometer) for measuring both the quality and the intensity of light sources to new boundaries.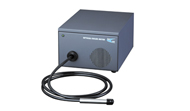 OCM-100 series Color Tester(Multi-channel spectrometer) That Pushes the Measurement of Light Source Quality and Intensity to New Boundaries!
Model with electronic shutter CCD making it ideal for high speed operation while synched to external devices. Model with cooled CCD offers high sensitivity combined with integrating sphere. Model with wide dynamic range MOS gives high linearity.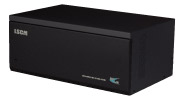 LSCM series A light source power supply, electrical tester, and color tester(Multi-channel spectrometer) all integrated into 1 unit! Makes highly accurate, high-speed measurements.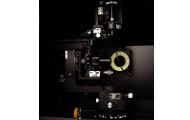 LED flux distribution tester This tester measures both the quality and intensity of LED light distribution characteristics and gives feedback on measurement conditions for inspection work.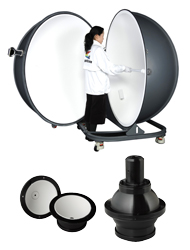 Light-resistant integrating sphere We Offer Optimal Shaped Sphere Matching Each Device with Easy Servicing and Good Weather Resistance. Forms a white reflective surface of100% barium sulfate without binders. Integrating spheres can be freely designed so that the size and shape match the test or sorting device. Superb mechanical strength makes it impervious to mechanical vibrations. Optcom spheres can be serviced and recycled in the unlikely event of contamination or deterioration on diffusion surfaces. The Optcom sphere offers the superb environmental protection needed to withstand harsh production environments along with good structural strength and long-term stable operation.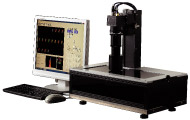 Multi-dice
LED test equipment

Performs high-speed detection to find defective or low-illumination multi-dice LED.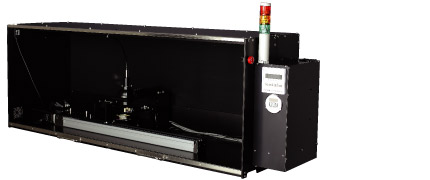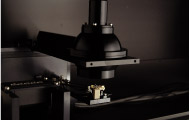 Bench-top LED test equipment This test device measures LED electrical and optical characteristics at high speed. The compact design makes it a great space saver!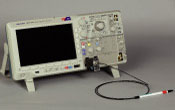 Just connect to an oscilloscope and input light from the light source to start checking its light emission timing.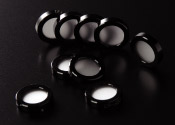 Diffusion plate These plates not only diffuse light but also are available in every type of diffusion angle making them ideal for adjusting light intensity when measuring light source optical characteristics.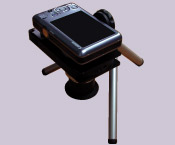 Portable digital microscope cameras
These units can instantly capture and store images such of scratches and dents and other defects occurring on the production line.

Safe and efficient use of light sources involves dealing with all types of problems such as heat emission and stable power supply.
Optcom puts its vast knowledge of light and base technologies to work to transform customer needs into actual products.
At Optcom we devote our lives to learning about light. This lets us provide answers to customer issues and problems with a view to next generation needs.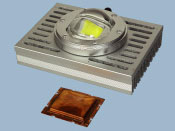 Temperature equalizer plate
Our parent company provides technology for efficiently conveying heat emissions from LED light sources to heat sink plates in a joint effort with Apex-i International Co., Ltd.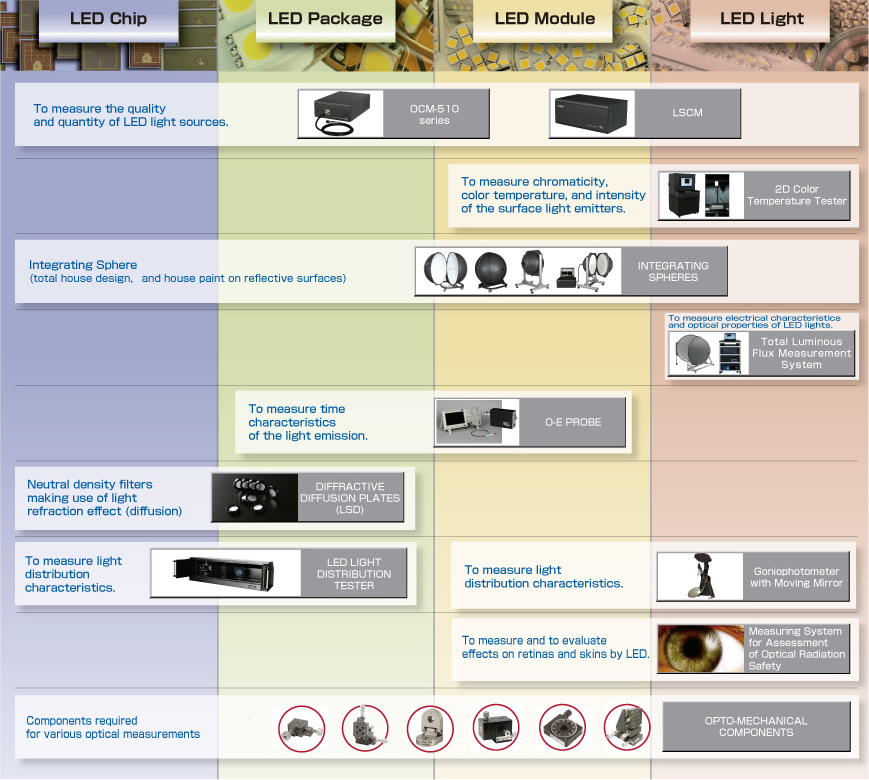 Privacy Policy
Copyright © 2010
Research India

Template design by
Kuldeep Kumar Patel
---
---

Research
India
# M/Q-191,C.W.S. Jayant, Singrauli-486890 (M.P)
# Tel: 09425678895, 09891048350
# e-mail:sales@research-india.co.in